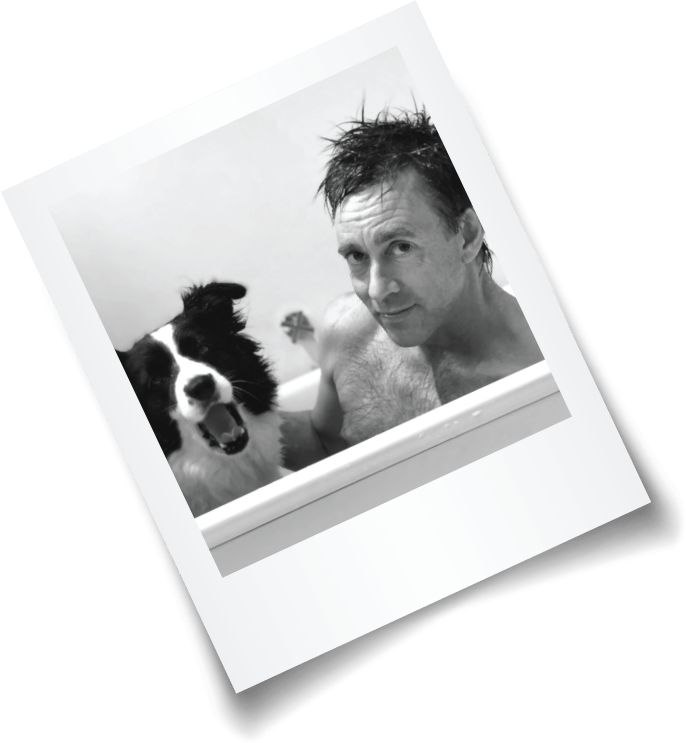 Jeremy Moon
Co-founder and Chairman
Jeremy founded his first company, Icebreaker Clothing, in 1995 when he was 25, with the purpose of offering natural performance clothing as a sustainable alternative to plastic synthetic apparel.
Read more
Icebreaker are now a global success, across 40 countries, and in the process shook up the outdoor clothing industry, and triggered a revitalisation within the merino wool industry.
Jeremy co-founded Animals Like Us for the same reason he started Icebreaker – he gets to help build something he believes in, explore what he loves, and challenge a traditional industry. Icebreaker was all about exploring the relationship between people and nature, this is an opportunity to explore the powerful relationship between animals and their people.
Jeremy has lots of animals, mainly kids, and two dogs. His trusted companion Mollie, a Border Collie, is head taster in our quality control team. She's training Luna, our new kid on the block, on the finer points of our chicken and salmon mixes.
Rob Achten
Co-founder and CEO
Rob lives with his family of four humans, two dogs, and one cat on an orchard in rural Hawkes Bay. His first dog was named Trixie, a male corgi with particularly short legs, who was calm up top and busy down below.
Read more
This appreciative rescue dog inspired Rob's love of animals, and instilled a belief that pets make us better people, and families are stronger and more nurturing when pets are part of them.
Rob, a former multi-sport athlete, joined Jeremy early on at global outdoor brand Icebreaker. Their partnership spanned over 10 years, and Rob ended up as the Global Creative Director and VP of Product for Icebreaker.
Inspired by his love of animals, and his lifestyle focus on growing food in Hawkes Bay, he's now our Co-Founder and CEO of Animals Like Us. Trixie would approve.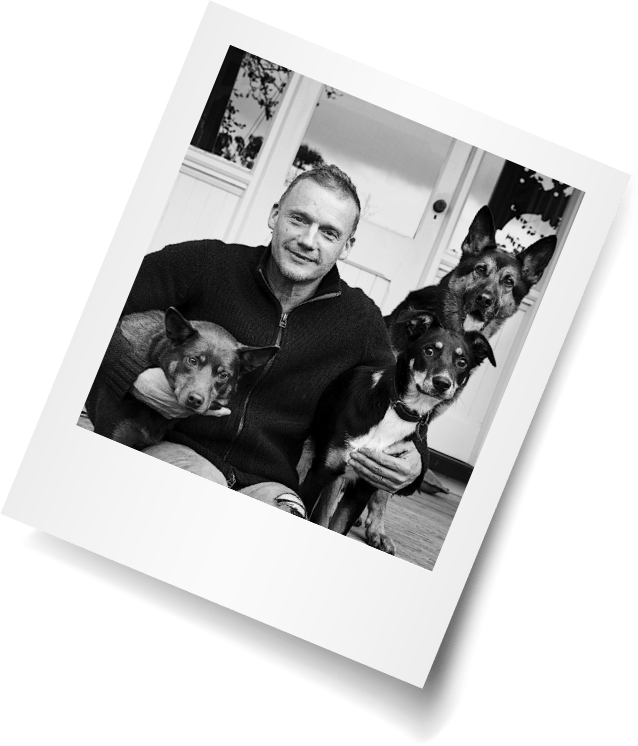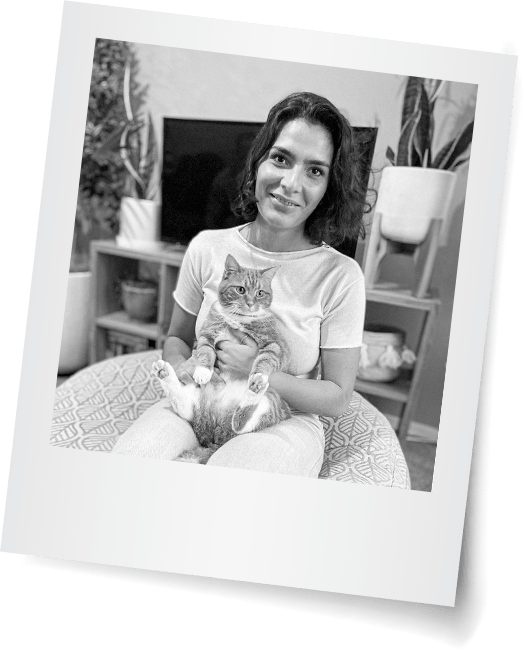 Amy Woollett
Content and Communications
Amy joined the ALU team "for a few reasons, but mostly because I felt connected to their purpose of nurturing the relationship between animals and people, and it's important to me to work with good people and create something you care about."
Read more
"I've always worked with content and social media, it's what I love most. Animals in general mean a lot to me. A few years ago I was lucky enough to volunteer at an Elephant Sanctuary." That was all said without taking a breath.
Rebecca Klee
Head of Operations
Rebecca makes our premium pet food, and hopefully yours too. She grew up on a farm in Dannevirke, and like every other family in NZ in the 90's had a dog called Spot.
Read more
Becks qualified in Food Technology at Massey University and has worked in food manufacturing for the last 21 years. She jumped at "the opportunity to be involved in something so exciting from the start, and it makes a change from human food!". She now lives on a farm with her family, so if we run short of beef we know where to look.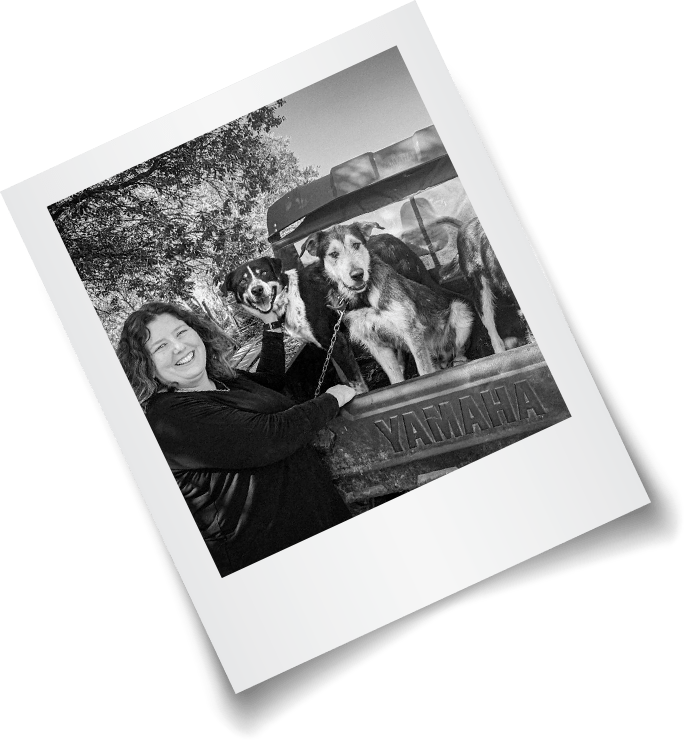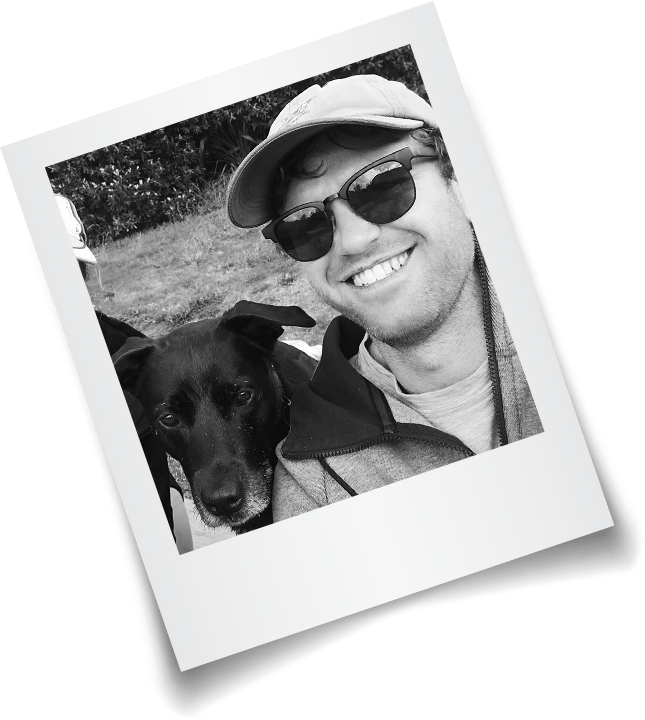 Angus Harris
Head of Sales, ANZ
Meet Angus and his pal, Zazu. Yes, that's Zazu, as in Zazu the sassy Red-Billed Hornbill from The Lion King. Angus is our head of sales, ANZ. The 'A' could stand for 'awesome' or it could be 'Australia' either way, it's pretty cool don't you think?
Read more
Anyway, Angus is here to help us make sure you can get your hands on all your fave ALU products, so he's got a pretty important job. Zazu makes sure to keep Angus on his toes by joining all the very important Zoom meetings. So far he's made some valuable contributions. Thanks Zazu.
Lauren Honeycombe
Brand & Product
Marketing
Lauren also hails from icebreaker and joined our team to lead our brand and product marketing. Part of her job is finding dogs, cats and humans of all shapes and sizes to feature in photoshoots for our new product launches.
Read more
There's obviously a lot more to the job than that but that's the icing on the cake! Pictured with Lauren is Twiggy, Takapuna Beach's unofficial sprinting champ and proud lover of tennis balls. In other Lauren related news, when she joined ALU she also told us she was raised by a family of golden retrievers… you might be able to tell from the pic they share the same golden locks; it's easy to see the family likeness, don't you think?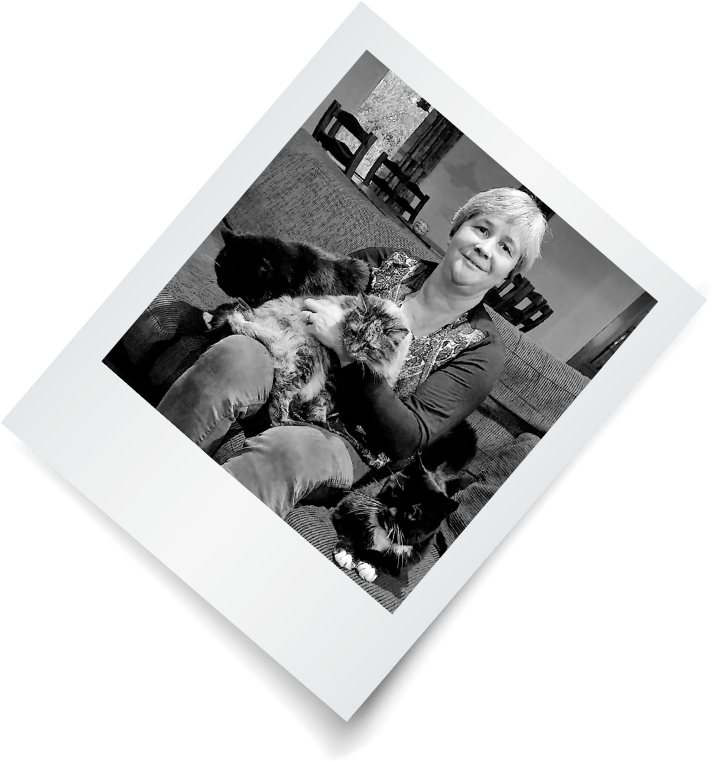 Sandra Chambers
R&D Manager
Sandra's in charge of Research and Development, which translates to coming up with exciting, delicious and nutritious products for our pals to enjoy! How cool is that?!
Read more
Sandra is joined by her three senior cats, Shadow who's 12 yrs old and Spotty and Blacky, 16yr old sisters (Blacky can thank Sandra's then 5 yr old son for her name…he was a cut to the chase kinda kid). From the photo I think it's safe to assume Blacky, Spotty and Shadow weren't interested in posing for the camera, in fact, Spotty had one foot out the door from the start. Maybe if we offered her a job as Chief Cat Food Tester she'd consider sticking around.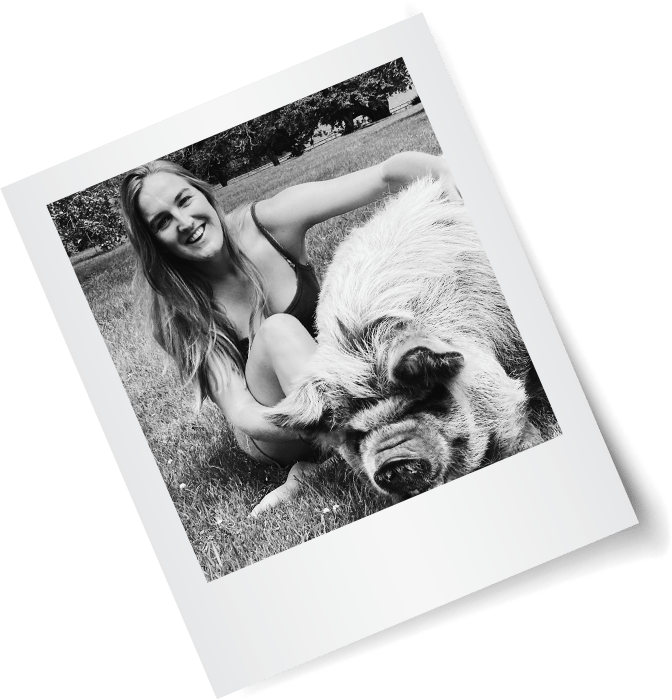 Brooke Hobson
Community &
Customer Experience
Meet Brooke, that's her pal, Cindy. She's a Kunekune pig that Brooke specifically got because she's not good for eating (Brooke grew up on a farm). Cindy loves to break into the house and park up on the rug, according to her she's in camouflage and no one can see her. Don't be fooled by her size, she's as quick as Usain Bolt over a short distance (if Usain had a broken leg maybe) and has razor sharp hearing.
Read more
When Brooke's not busy making mud baths for Cindy, she's creating content and chatting to you all as a Community and Customer Experience Specialist. Cindy likes to think she's the star of the show though, so expect to see more of her at Animals Like Us.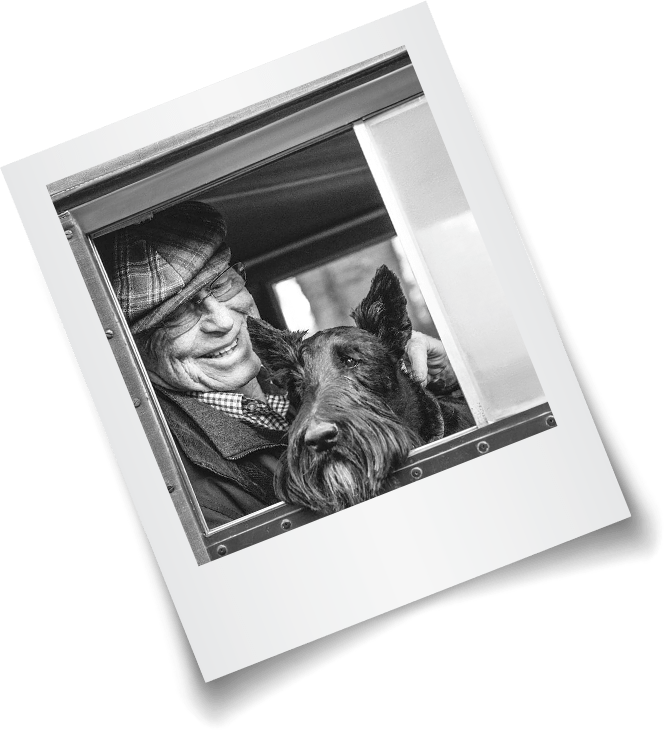 Craig Hickson
Co-founder
Craig Hickson is an expert in growing food, and is the founder of Progressive Meats, one of New Zealand's leading meat producers – and one of our key suppliers. Craig's inventive attitude has earned him a NZ Entrepreneur of the Year Award and an Agribusiness Person of the Year Award.
Read more
Craig has founded or invested in many food agritech businesses, the latest being Animals Like Us, a true passion project with the mission of delivering healthy natural food based on what pets actually need.
He's an animal guy, and over the years a pet duck, deer, cat, sheep and dog have all joined the family. Now it's the grandkids' dog doing laps around his ankles, keeping him on his toes in more ways than one.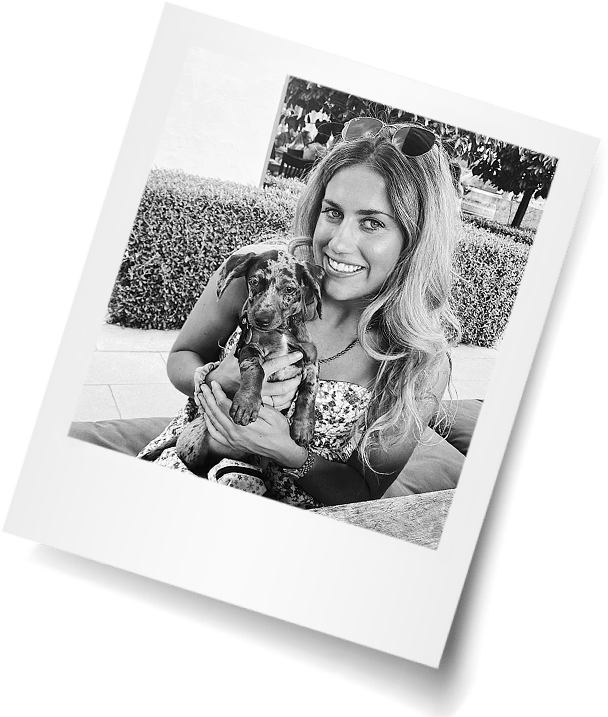 Rhea Fitzpatrick
Community &
Customer Experience
Meet Rhea, that's her holding Freddie, one of the best looking pals evah. Don't you think he looks like a chocolate bar? Psst, you can't tell here but Freddie also has two different coloured eyes! How cool.
Read more
Freddie is a bit of a character. He loves to keep Rhea on her toes by digging up the flower beds, chasing her undies round the house and you can bet your bottom dollar he will refuse to step foot outside if there's a drop of rain on the ground. Ahh I get sidetracked…back to Rhea.
She joined the ALU team as a Community and Customer Experience Specialist, which basically means she's here to have some lols and bants with you fine folk and help us create awesome content for you all to enjoy. Expect to see a lot more of Rhea and Freddie!
Meg Wilding
Management Accountant
Meg has 20 years experience working for brands all over the world as an accountant and analyst. She makes sure the numbers side of things are in tip top shape.
Read more
Meg really likes numbers, you know how we know that? She's collected quite the pack totalling two dogs, Blue and Daisy (pictured) and two cats Wazza and Lula (wouldn't sign the talent waver). After six years overseas with no pets, Meg's making up for lost time! Blue and Daisy have a love hate relationship. Daisy loves Blue but likes to be mean to him as well. She also enjoys chasing cats, making sure Wazza and Lula get their cardio in.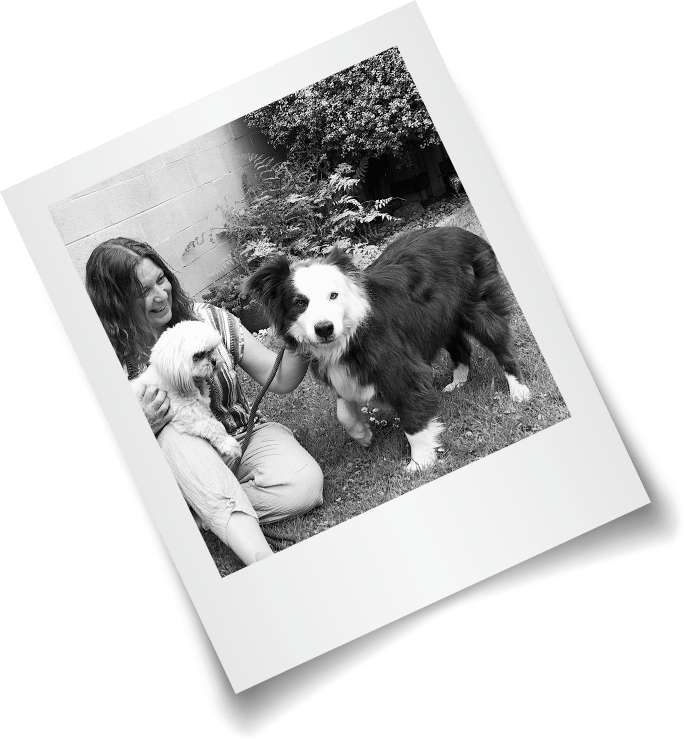 Made in New Zealand
Animals Like Us was born, and is made, in New Zealand. The Māori name for New Zealand, Aotearoa, means 'land of the long white cloud'. It's a great place to make food for your animals because it's grown in a clean, unspoilt land. About one third of our country is a national park, and over two thirds of our electricity is clean hydro or wind.
We're careful about sourcing our meats and vegetables, and only work with ethical farms who meet our high standards.
New Zealand was the last habitable land mass to be populated by humans, around 750 years ago from Pacific regions, and then underwent a transformation in the 1800's as it was colonised by British settlers. We are a young country, not buried in tradition, who value fresh thinking. And pet food.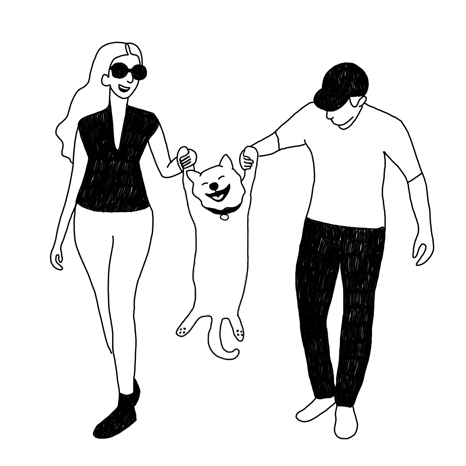 We love our animals.
Two out of three New Zealand homes have a dog or a cat, and it's said the other third want one.
The only native land mammals are bats.
That's why we have flightless birds, the most famous of which is the Kiwi, where we get our nickname (not from the hairy fruit although we can see why you may have thought that).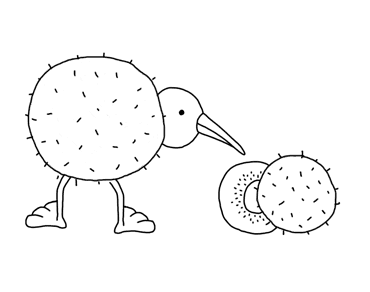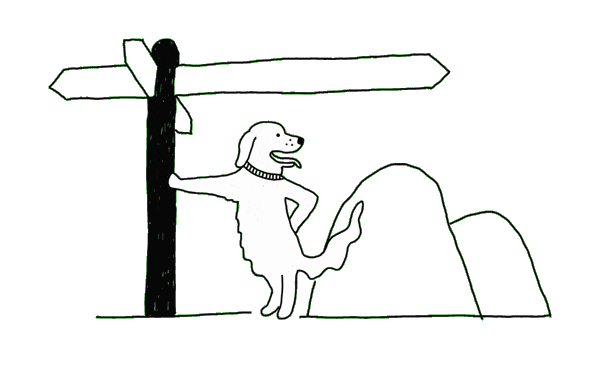 Our head office is close to
Taumatawhakatangihangakoauauotamateapokaiwhenuakitanatahu
a hill in Hawke's Bay with the longest place name in the world.
 Five percent of the population is human, the rest are animals.
We have six times as many sheep as people, so even though we're the size of the UK or Japan, you're more likely to run into a merino or a hobbit than a human if you're hiking.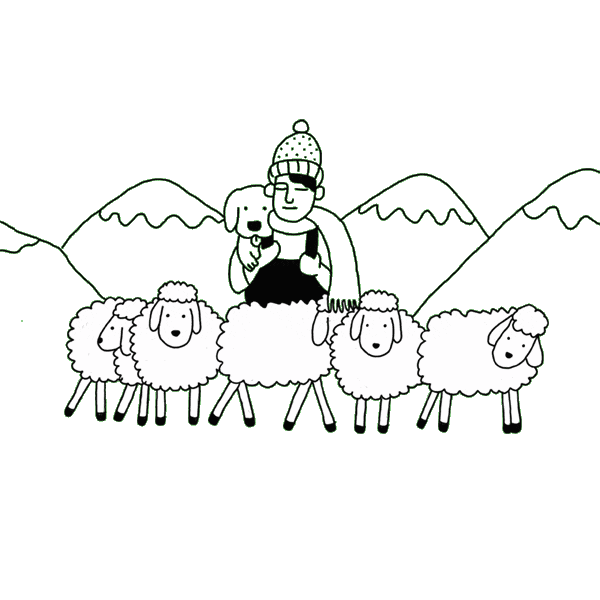 We have no snakes or spiders that can kill you,
but in 1996, a man broke into a radio station in Whanganui and took the manager hostage, demanding that he play "The Rainbow Connection" by Kermit the Frog. So not all the animals are completely safe.
Things aren't done in a hurry.
In 2008, Henry the tuatara (a very cool reptile we love who is actually a living dinosaur) became a father for the first time at the age of 111.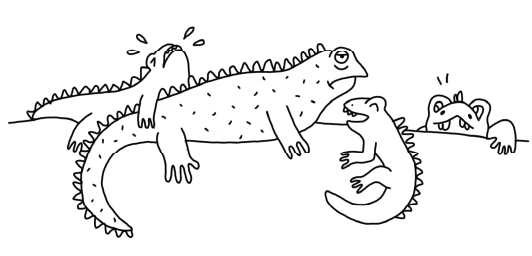 We're proud to be a member of the Soft Plastic Recycling Scheme. The goal of the Soft Plastic Recycling Scheme is to reduce landfill and promote packaging recycling, so you can help keep New Zealand green and clean. You can return the packaging to one of the collection bins so that it can be recycled into useful products. You can find the nearest collection bins here.