Different Species,
Same Family

™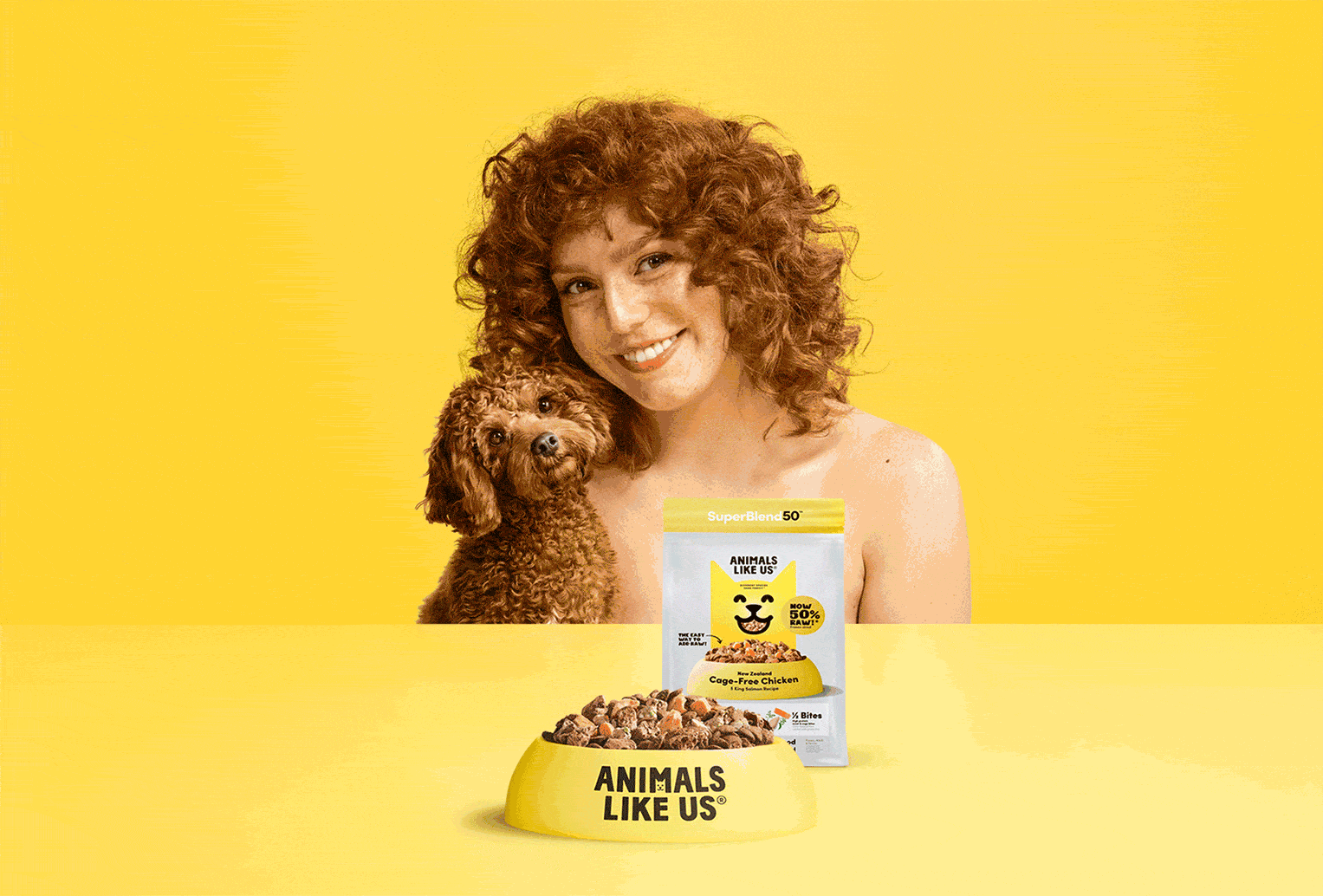 We exist to nurture beautiful relationships between animals and their people through healthy nutrition. We believe animals make us better people, and like us, they need good natural food.
Natural Nutrition
A safe and easy way to add the natural goodness of raw meat and organs just like in the wild.
Feed them like a wolf
Your dog evolved from the wolf, and wants to eat like one.
Wolves ate a 'whole prey' diet, which is why they want to eat like one.
High protein, not high carbs. It's natural, baby!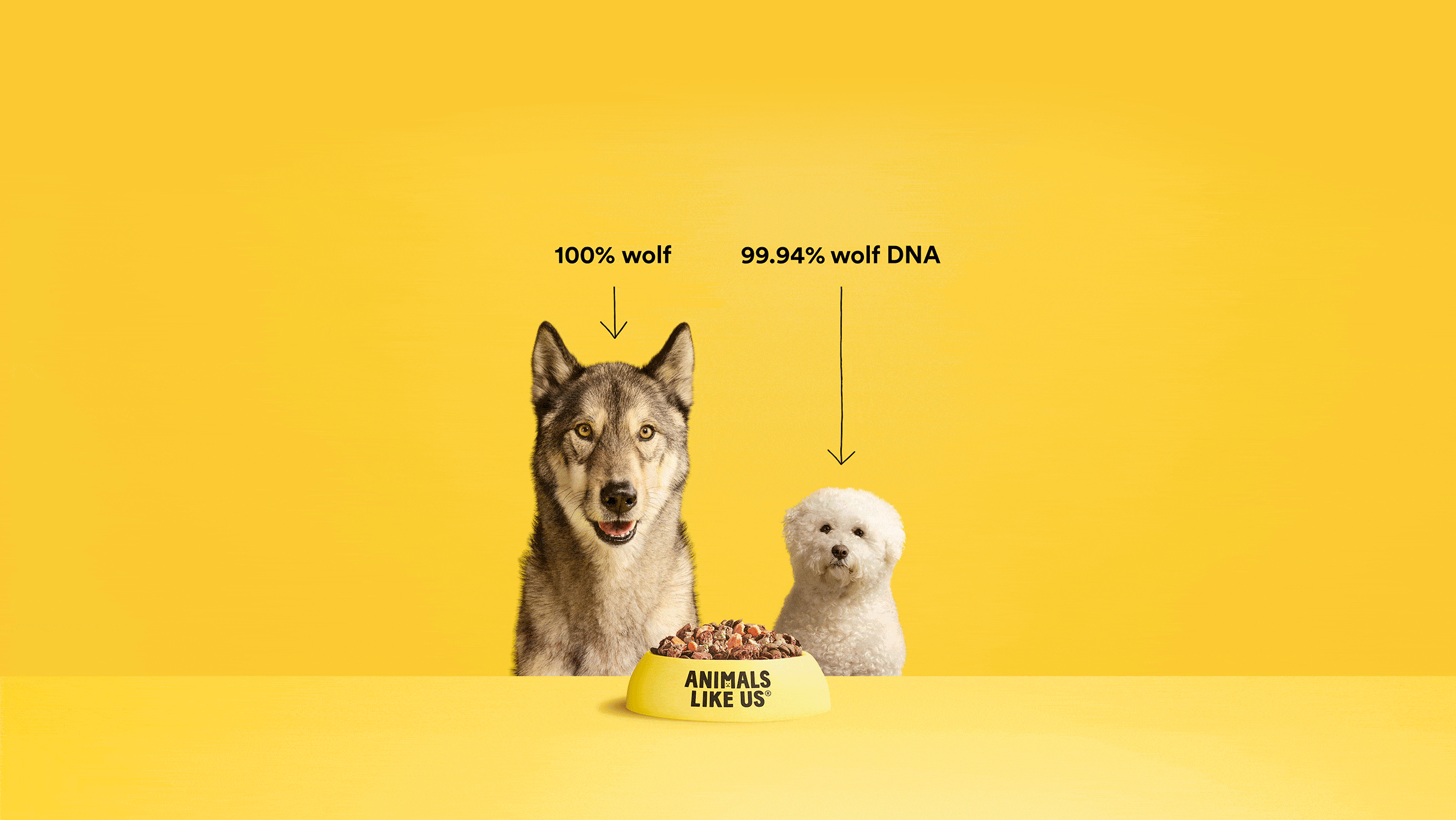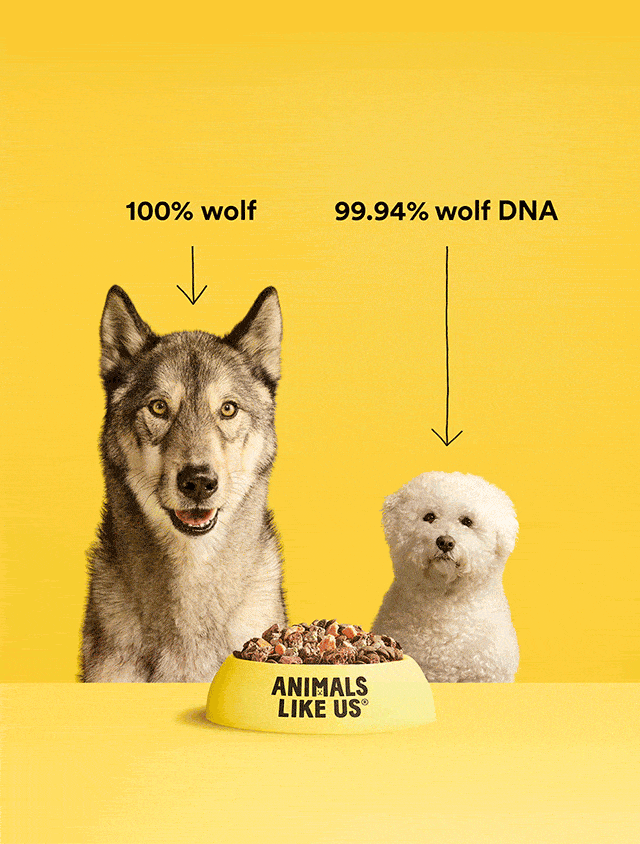 High protein. Not high carbs.
No grains, sugars or glycerins added
No added hormones
or growth promotants
Free range, New Zealand grass-fed meat
Sustainably farmed
New Zealand King salmon
Cage-free
New Zealand chicken
Try it! Dogs will love it.
Ravenous. I will kill for more of this food.
This is the best Kai I have tasted. I go crazy spinning around at the very smell of this food. I chew and chew making the most of every mouthful.I even like the kibble. This kai is the best I have ever had.
Dog crack
My dogs scoffed this food down so fast..and they are picky eaters. This food was such a great success that we will absolutely be buying it in future.
High Paw!
Yum! Milo & Macy absolutely loved this food. They went crazy for it the minute they could smell it. Not only did it taste great to them, but it also has made their fur shiney and healthy looking.
Ahhh-mazing!
We absolutely love Animals Like Us. We will definitely be buying it again. Our pup Wally has never been too fussed about his food. Since we've tried him on Animals Like Us, he's running to his bowl and can't wait to start eating! Thanks so much.
A bit stinky, just how your dog likes it.
We source nutritious grass-fed meat, organs and fish from New Zealand farms and oceans. Because they're safely freeze-dried raw, it's a little bit stinky – just how your dog likes it.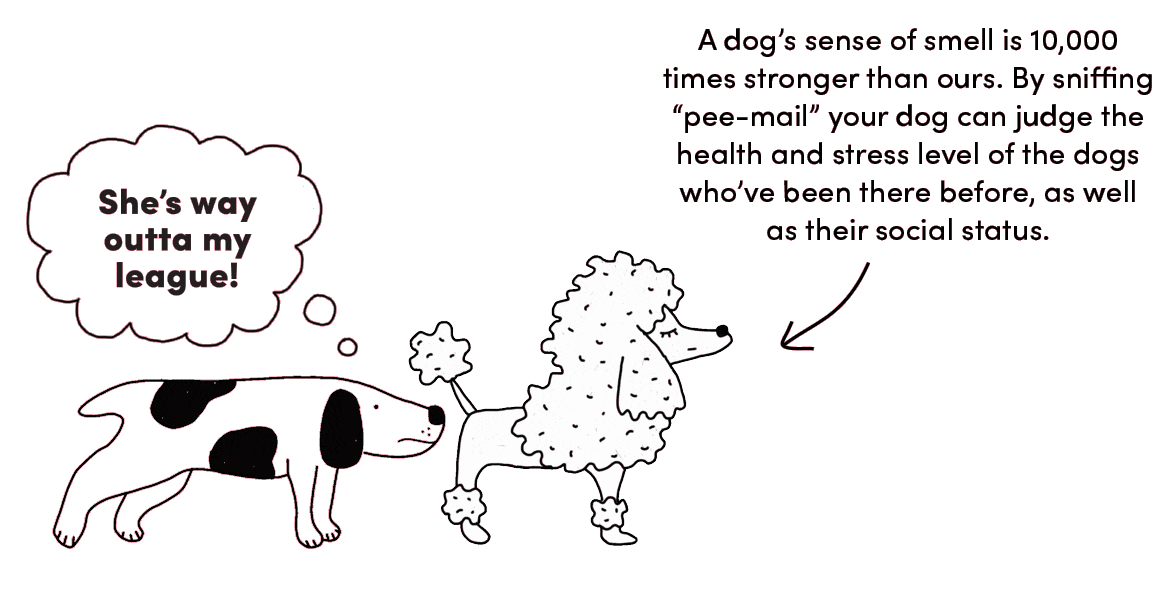 Powering your pal's engine room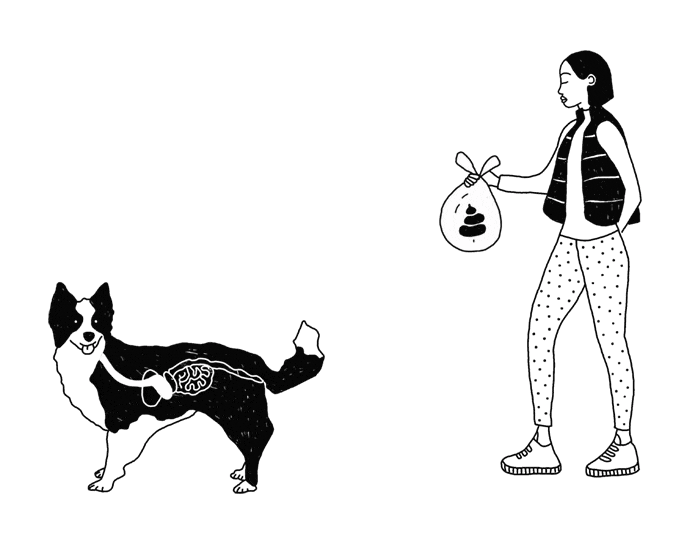 A healthy gut is your dog's engine room. Digestion releases energy and nutrients from their food.
Our recipes contain probiotics (good bacteria) and prebiotic fibre (feeds good bacteria) which work together to help optimise your dog's health. Good news for healthy poos.